Advanced Tree Appraisal Workshop
Friday, March 17, 2017
8am-3pm
A tree appraisal report is only as strong as its justification. Different appraisal methods are appropriate for different appraisal assignments. Learn the basics of a variety of different methods for appraising trees and how to synthesize them into a final assignment result. 6 CEUs available to Certified Arborists.
Location:
Tice Valley Community Center
2055 Tice Valley Blvd.
Walnut Creek, CA 94595
Fee: $125 early registration (through 2/17/17)
$150 after 2/17/17 and at the door
Instructor:
James Komen
BCMA #WE-9909B, RCA #555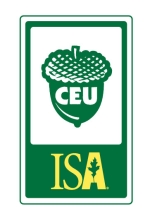 Registration for Walnut Creek Advanced Appraisal Workshop
March 17, 2017
Fee:
$125 through 2/17/17
$150 after 2/17/17 and at the door
To register, please send completed form to James Komen
Payment may be mailed in with the registration form as a check or paid online here: